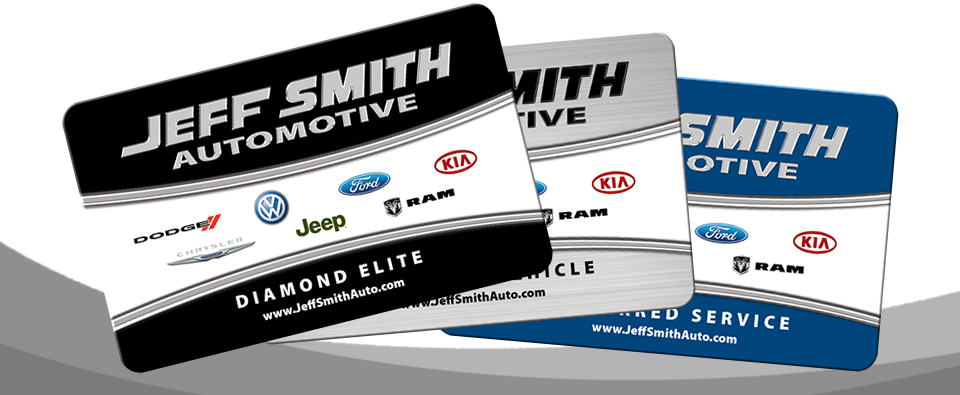 With the swipe of your Jeff Smith Rewards card or key tag you will
earn 15% on all qualified purchases
you make in our service and parts departments.
Earn up to $1,000 in Rewards points
. Use your points toward the purchase or lease of your next vehicle from our dealership. Each point earned equals $1 in future discounts, so earning is fast and easy! Check out these exclusive benefits:
---
Jeff Smith Automotive Gift Certificates
Every time you earn Jeff Smith Rewards points you qualify for future rewards! When a reward level is reached, you will automatically receive a gift certificate in the mail for use in our service department, detail center, or our parts boutique. No points will be subtracted from your account for redeeming your certificates; they are simply our gifts for you to enjoy!
Lost Key Return Service - Up to $250 in Value!
As a Jeff Smith Rewards member, your key tags provide you peace of mind. In the event, you lose your keys, instructions on your Jeff Smith Rewards key tags will assist in the safe return of your keys.
Towing Reimbursement Coverage
If your vehicle is inoperable and in need of a mechanical repair, Preferred Service level members will be reimbursed up to $100.00 toward their tow bill when all repairs are done by Jeff Smith Automotive.